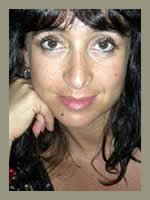 Here is something for the 'fairer sex' that my very good friend Chantal Burns is running in London.
Create the life you want – Love the life you have
A seminar developed by women, for women
Do any of the following ring true?
Do you ever feel frustrated or guilty that you're doing too much or not enough?
Do you spend too much time worrying about issues or problems?
Do you wish you had more confidence in certain areas of your life?
Do you need fresh inspiration to get you super-motivated?
Do you ever feel unsatisfied and wonder if the grass is greener?
Could your intimate, family or professional relationships be more fulfilling?
Are you fed up with being fed up?
If so, then maybe it's time to spring clean from the inside out. That's why we've created this special training event, exclusively for women.
Click for full details